We offer a full range of services
A vet clinic is a bit like a doctor's surgery, small hospital, pharmacy, dental clinic, pathology laboratory and x-ray facility all rolled into one. We have a range of products and pet scales in our reception area and our staff are happy to help. Let us now if we can offer you another service.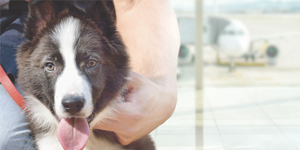 If you are moving overseas  we can help
David is Dept Of Agriculture quarantine accredited and can help with advice and pre export testing,  treatment and certification
Philippa has a special interest in animal behaviour and behavioural problems
Problems such as anxiety / barking / destructive behaviour / inappropriate toileting can all be helped.
Nathalie is a qualified veterinary acupuncturist
Acupunture can be used in a large variety of pet problems such as arthritis, back pain and epilepsy.
Although our fees are very competitive, we don't believe in cutting corners. We only use the best in surgical materials, anaesthetics, monitoring equipment and drugs.
You can pay by
cash
EFTPOS
credit card (VISA, MC, Amex).